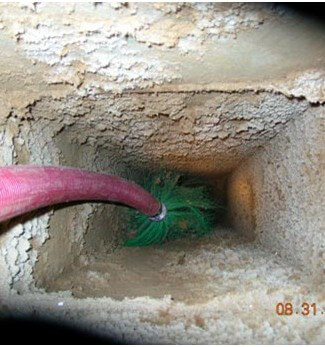 So you finally concede that air duct cleaning is necessary.
Now the next logical question would be: How often should you clean your air ducts?
The direct answer to this is: It depends.
There are some families who have members that are very much sensitive to dust and dirt that even the slightest exposure to them can already trigger minor asthma attacks.
However, there are general conditions that any household can abide by when it comes to the right time to clean their carpets.
Check the list:
You start seeing visible signs that dust is exiting the unit every time you turn it on.
You see the presence of mold inside the duct.
You see insects or rodents going and exiting the duct.
After building a new home
If members of the family have severe allergy conditions and the attacks are becoming more rampant while inside the house
When you have a pet at home and when you notice that a certain pet is shedding off a lot of its fur
After completing a home remodeling where a lot of dust are likely to stick through your air vents
When moving to a new house
Every three to five years
While there are still several arguments as to the direct relationship of air duct cleaning and that of its health benefits, it is safe to assume that if your family or any member of your family had any history of respiratory related diseases, then keeping your indoor air quality at its best is necessary, and air duct cleaning is a must.
How regular is regular cleaning?
Experts recommend that to have your air ducts cleaned every 3 to 5 years. Though again, you may opt for a more frequent ones depending on your family's needs (health needs).
Certified air duct cleaners also warn the household when hiring professional air duct cleaners. Some may recommend a more often cleaning process. If you don't see immediate need to do so, it's best if you stick to the 3 to 5 years timeline.
Doing it regularly just because it's what your cleaner told you can only add cost – which may not be cost-effective at all.
Hiring professional duct cleaners
Also, it's vital for homeowners to carefully choose the duct cleaner that they hire. Below are some signs of the good ones:
The price of their service IS NOT too good to be true.
Cleaning should last for an hour or so. Less than that and it could mean that the cleaner didn't do so well at his job.
Cleaners use truck-mounted, outside vacuum systems
They adhere to NADCA (National Air Duct Cleaners Association) standards
You only get to have your air ducts cleaned once in a while so be sure you hire the best to the job very well.
When was the last time you had your air ducts cleaned? Are you seeing any signs that you need to have them cleaned again?
Let's hear them out on our comments!